Freddie Tane's early interest in music was encouraged by his parents and relatives whose appreciation of great music in many styles was heard through radios, TV, records, tape recordings and live concerts.

Lessons on piano, and later on guitar, forged a lifelong fascination with the instruments and the craft of music-making.

Experimentation with his family's hi-fi, phonographs and tape recorders led to a continuing interest with the technology of music recording.

Like many Boomers, Freddie learned how to play folk and protest music of the early 60's on acoustic guitar. Freddie then gravitated to the electric guitar by way of the rock'n'roll explosion of the Beatles, Stones, Lovin' Spoonful, Buffalo Springfield, Cream, Hendrix ... so many great bands and players!

Freddie played in many rock/pop/soul/dance bands through high school and college. He went professional in the 70's with touring acts and recording groups, some featuring his songwriting and production skills.

In 1981 Freddie had the good fortune to be booked by Thom Wagner, the musical director for A Tribute to Leonard Bernstein at The Kennedy Center Honors, in Washington DC. He played acoustic guitar accompanying Jaimie Bernstein, who sang a tribute to her father.

The mid-80's found him blazing trails across the highways and Holiday Inns of America and Canada with Bill Haley's Comets, revisiting rock'n'roll's 50's roots. Freddie toured with various professional bands for a total of 20 years, learning as much as he could about the glory and pitfalls of the music entertainment business.


He returned to his folkie roots in 1989. He formed the acoustic duo "McDonnell*Tane" which had several years of success on the regional circuit, enjoying brisk sales of their self-produced CD albums. McDonnell*Tane's claim to fame was opening for musical legends such as Bob Dylan, Willie Nelson, Suzanne Vega, Aztec Two-Step, Jonathan Edwards, Judy Collins and Arlo Guthrie.

After so many years of touring, Freddie wanted to enjoy the benefits of a day gig in IT. He has continued writing, producing and playing music in the local scene.

He met and married Zina who had a passion for writing poetry, short stories and lyrics. Their creative partnership and collaboration brought a more grounded and balanced view of life and music - love will do that to you!

Advances in digital recording facilitated producing projects at his home studio, Tane Lane. Freddie looks forward to the future, with a continued passion for creating, producing and archiving his expansive and expanding catalog of tunes.

Musician's Resume:
Composer
Producer / Engineer
Guitar (electric and acoustic)
Keyboard (Piano, Organ, Synths)
Vocalist
Bass Guitar
Pedal Steel Guitar
Mandolin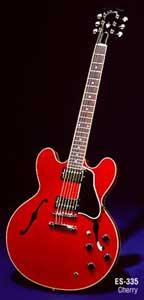 Opening Act For:
Bob Dylan
Arlo Guthrie
Willie Nelson
Judy Collins
Suzanne Vega
Johathan Edwards
Aztec Two-Step
Recent Productions:
NutJobs (collaborations with Zina Tane)
Norman Cross ("Bittersweet", "Holy Smoke!")
"Miss Leesa Sings" (Children's Songs CD)
Presidential Targets "Keeping The Dream Alive"
Other Projects:

GermanTane Purple Lizard

Van Duren Group

Summer Edeen

The Sawbucks

Forgotten Ones

Skyline Drive


The Archives:

Angry Sun
Brother Rabbit
Water Witch
Bear
Haley's Comets
McDonnell*Tane
O2C (Out of Control)
The Development
Radio Orange
Orange Book
Round Trip
Boddhisattva